About Us

It is not enough to rely on our long-running history of a 94% satisfaction rating, we have to strive to get better every year! Make no mistake, we are still your Local Hat Shop which means we know your name and handle all facets of your headwear needs locally and online. We have always tried to handle orders right away and ship the same or next day. Most orders run smoothy, but if you have a problem with your order please contact us at 1-888-HAS-HATS and we will help you with your issue and guide you through the return process if needed.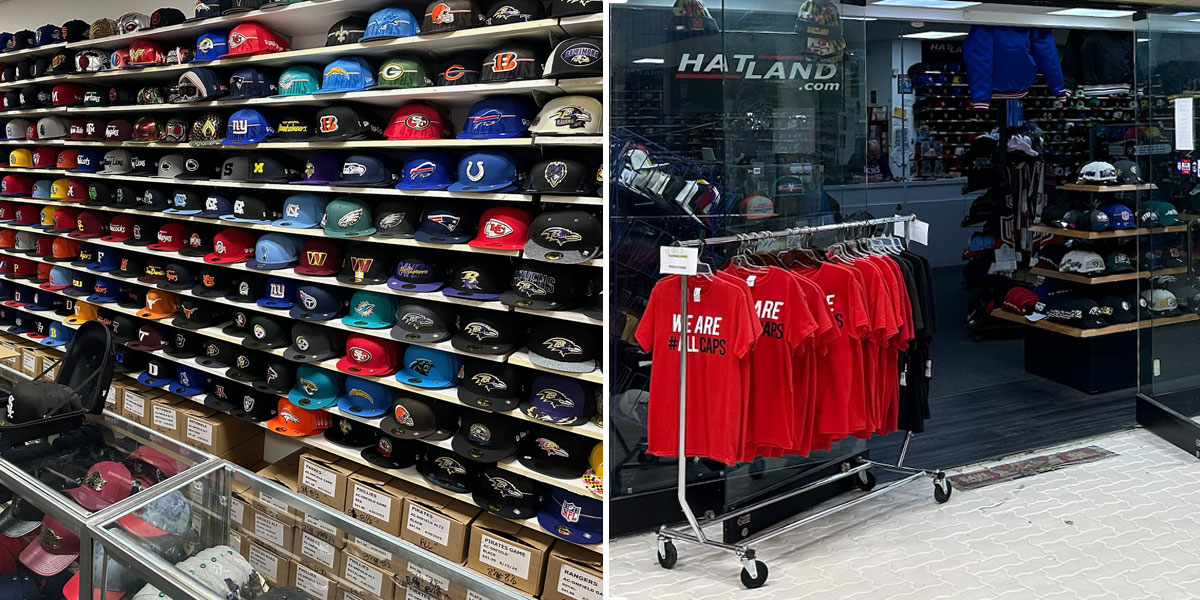 Location:
We opened our doors in 1988 only one block from the Atlantic Ocean in the middle of Ocean City, Maryland USA, you will find hatland.com's retail store inside the Gold Coast Mall. We are a REAL store with 5,000 square feet of floor space, so we have plenty of room to display our large selection of hats, caps, and visors. Please stop in and try some on! If you can't come in and visit us, then please use our website or call us.


Mission:
We have been selling online since 1997. So, whether you are vacationing at the beach or shopping online, we want to be your first choice by offering the best price and best selection of hats with the best service anywhere.


Future:
We are always trying to improve our service and selection to accomodate all of your headwear needs. We even have hopes of opening a store near you - Until then, please use this website. We've got you covered. both now and in the years to come.





Thank you for shopping with us online!


Visit our store:
Gold Coast Mall
11429 Coastal Hwy
Ocean City, MD 21842
(410) 524-7399